Main sponsors

DutchPI, the first new main sponsor of the academic year 2019/2020!
DPI has the mission to simplify complex projects and processes in the construction industry. Acquire new projects for our clients as strategic tender consultant, optimize product life cycle in asset management, collaborate with stakeholders or manage and optimize infrastructural projects as process manager. Our 40 DPI consultants work for contractors, engineering firms and governmental organizations in the Netherlands. We use DPI Academy and DPI Lab on Fridays to share, gain and create new knowledge. Interesting speakers give new insights to our consulting and expertise. This helps us providing the best, tailor-made advise for our clients.
DPI consultants are young, smart and ambitious professionals. Our working style is goal-oriented, pragmatic and inventive. Our consultants love working together on developing the organizations of our clients, while deploying their careers and developing their competences as a consultant. Very important, we also love to have drinks and dinners together. Our culture is very open. Feel free to stop by in our office in Halfweg to receive your welcome drink while getting introduced to DPI by our Director Rob Vos.
ANSINGER,  the second new main sponsor of the academic year 2019/2020. Connecting professionals within the technology characterizes the working method of ANSINGER and can be found in a large national network consisting of contractors, government parties and consultancy & engineering firms. ANSINGER describes itself as a pragmatic service provider and provides clients with advice on knowledge and capacity issues.
Sponsors
"Urban Matters, People Matter"  is the mission of management consultancy firm AT Osborne. One of the most faithful companies of the CME-dispuut, with multiple yearly events for the students and a great connection because of the large group of CME Alumni.
The Mission of Ballast Nedam is to engage their customers and partners in a direct and open dialogue that will enable them to jointly develop future-proof buildings and infrastructure from dream to reality. They link this to their cost effectiveness, technology, and global expertise, focusing on operational excellence. This is how they achieve ground-breaking solutions.
Flux partners is a young advisory company, specialized in tender management, process optimization, project management and client support. Flux is one of the newest active partners of the Dispuut.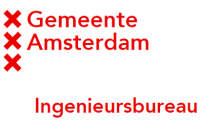 This ingenieursbureau is the partner of the capital Amsterdam for the purchase, engineering and project realization of ground-, water- and roadworks in the city.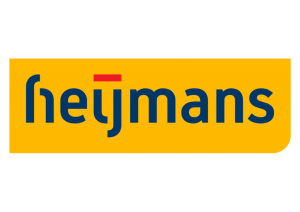 Heijmans is a listed company that combines activities related to property development, residential building, non-residential building, roads and civil engineering in the areas living, working and connecting. Heijmans is one of our long-term sponsor with the CME-dispuut.
Count & Cooper's driver is the successful realization of complex megaprojects with a positive impact on society. The on time and within budget realization of such megaprojects is complex. To achieve real progress, all gears should rotate smoothly and be mutually reinforcing. Count & Cooper is this connection. We are at our best when it gets complicated, both in the tender as in the implementation phase.

Appm is a management consultancy firm located in Groothandselgebouw in Rotterdam. Appm has expertise in the fields of Water, Infra & Mobility, Environment & Real estate and Energy and Climate. Appm has a motte: working on a more beautiful Holland!

Primaned is a consultancy organisation specialized in integrated project management and risk management. In the field of project management Primaned is seen as a partner, which supplies a complete range of tools and also services, including process improvements, deployment of qualified planning engineers / specialists, implementation of project management solutions and training.

'Balance has around 300 consultants working in all kinds of project- and process management roles in projects that have to do with the living environment. These consultants are experts in integral projectmanagement and strategic advice in countless different areas. From interim roles in project teams for construction projects at clients like Rijkswaterstaat, Schiphol, Prorail and so on, to consultancy roles in advising municipalities about the transition in energy sources, advising contractors with tendering procedures or companies with subsidy grant applications. And all this in a great, supportive and friendly atmosphere in which many drinks and events are organized and the horizontal organization of the company brings colleagues closer together.
In short, a very wide range of experience, possibilities and opportunities present within one company! '
Partners