Main sponsors

DutchPI, the first new main sponsor of the academic year 2019/2020!
DPI has the mission to simplify complex projects and processes in the construction industry. Acquire new projects for our clients as strategic tender consultant, optimize product life cycle in asset management, collaborate with stakeholders or manage and optimize infrastructural projects as process manager. Our 40 DPI consultants work for contractors, engineering firms and governmental organizations in the Netherlands. We use DPI Academy and DPI Lab on Fridays to share, gain and create new knowledge. Interesting speakers give new insights to our consulting and expertise. This helps us providing the best, tailor-made advise for our clients.
DPI consultants are young, smart and ambitious professionals. Our working style is goal-oriented, pragmatic and inventive. Our consultants love working together on developing the organizations of our clients, while deploying their careers and developing their competences as a consultant. Very important, we also love to have drinks and dinners together. Our culture is very open. Feel free to stop by in our office in Halfweg to receive your welcome drink while getting introduced to DPI by our Director Rob Vos.
ANSINGER,  the second new main sponsor of the academic year 2019/2020. Connecting professionals within the technology characterizes the working method of ANSINGER and can be found in a large national network consisting of contractors, government parties and consultancy & engineering firms. ANSINGER describes itself as a pragmatic service provider and provides clients with advice on knowledge and capacity issues.
Sponsors
"Urban Matters, People Matter"  is the mission of management consultancy firm AT Osborne. One of the most faithful companies of the CME-dispuut, with multiple yearly events for the students and a great connection because of the large group of CME Alumni.
Count & Cooper's driver is the successful realization of complex megaprojects with a positive impact on society. The on-time and within the budget realization of such megaprojects are complex. To achieve real progress, all gears should rotate smoothly and be mutually reinforcing. Count & Cooper is this connection. We are at our best when it gets complicated, both in the tender as in the implementation phase.

Appm is a management consultancy firm located in Groothandselgebouw in Rotterdam. Appm has expertise in the fields of Water, Infra & Mobility, Environment & Real estate and Energy and Climate. Appm has a motte: working on a more beautiful Holland!

Primaned is a consultancy organisation specialized in integrated project management and risk management. In the field of project management Primaned is seen as a partner, which supplies a complete range of tools and also services, including process improvements, deployment of qualified planning engineers/specialists, implementation of project management solutions, and training.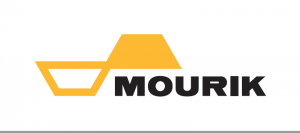 If you are working for Mourik, then you are working for a special company. Mourik is one of the largest independent family businesses, more than 85 years old. Mourik is working in the broadest sense of infrastructure. This includes road construction, traffic management, maintenance of locks, dams, bridges, and underground pipelines. Collaboration, room for entrepreneurship, innovation, and trust are our strengths. Therefore, we won the Infra Tech Innovation Award for our approach to our dike improvement project between Kinderdijk and Schoonhovense spring. For the next few years are our challenges especially in the area of ​​sustainable building and maintenance, mobility, climate change, and energy.
Our projects within the Infrastructure division often multidisciplinary and include the disciplines of road building, civil, environmental, and mechanical engineering. The Infrastructure Division is committed to optimizing cooperate fully both internally and externally. Thus we relieve our customers up and we strive to be their business partner.

Witteveen+Bos is a Dutch company represented by more than 1.100 specialists who provide consultancy and engineering services in the fields of water, infrastructure, construction, and the environment. We aim to be a company of top-quality worldwide. This means: being the best at what we do, working together with partners of equally high standing, and maintaining a culture of entrepreneurship and trust. Our multidisciplinary and socially-oriented approach to projects is typical for the way we work. Our clients are governmental, commercial, and industrial organizations, as well as joint ventures. We operate from six Dutch offices and ten international offices.
Aratis helps clients in both public and private sectors by approaching the market with strong concepts of collaboration; we help to develop wind farms on land and at sea, we work on a safe and sustainable infrastructure and we help to improve airports. We are passionate consultants applying our knowledge in all project phases, preferably starting in the initial phase by advising clients about Procurement, Contract management, and Process management.
We believe that our Process management approach is the perfect translation of the CME program in practice. According to us, Process management is the backbone of every project and organisation. Our approach focuses on stakeholder needs, taking substantiated and transparent decisions, and encourages collaboration between different disciplines and organisations. In this way, we increase the project efficiency in all phases, prevent the mismatch between stakeholder needs and the final result and reduce failure costs. Through our early involvement, we make the best use of our expertise, create the biggest impact, and set the foundation for successful projects.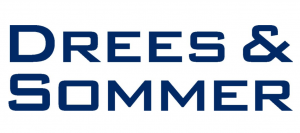 Partners